-, ADDINOL, ADDINOL AUTOMOTIVES, ADDINOL INDUSTRIAL, HYDRAULIC OIL
Addinol AHF 22 S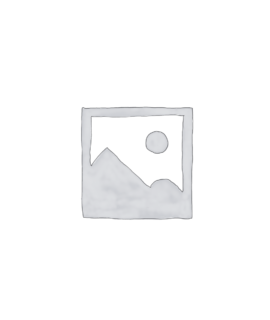 ---
viscosity class
Specifications / Approvals
meets the requirements
Audi/VW G 002 000 , Audi/VW G 004 000 , Audi/VW G 052 146 , Audi/VW G 002 012 , BMW 81 22 9 407 758 , BMW CHF 7.1 , Chrysler MS-9602 (Mopar ATF +4) , Chrysler MS-11655 , Chrysler MS-5931 , Chrysler MS-10838 , Chrysler MS-1872 , Fendt X 902 011 622 , Fiat 9.55550-SA1 , Ford WSA-M2C195-A , Ford WSS-M2C204-A2 , GM 1940766 , GM 194071 , GM 89021184 , Hyundai 00232-19017 ,Hyundai PFS-4 , KIA PSF 4 , MAN M 3289 , MB 236.3 , MB 345.0 , Mitsubishi PS Fluid , Nissan PSF-II , Porsche 000 043 203 33 , PSA S71 2710 , Saab P/N 3032 380 , Saab P/N 3009 800 , Subaru P/N K0209A0080 , Suzuki 99000M24121-135 , Toyota PSF Type EH , Volvo 1161529 , ZF TE-ML 02K
Product description
ADDINOL AHF 22 S is a fully synthetic high-performance hydraulic oil for long-term use in modern motor vehicle assemblies.
ADDINOL AHF 22 S can be used under all extreme environmental conditions and retains its full functionality even at system temperatures from -40°C to over 130°C.
AREAS OF APPLICATION
Specially developed for hydraulic systems in cars and vans with the highest technical requirements.
Excellent for hydraulic systems in vehicles such as power steering, level control, shock absorbers, hydropneumatic suspension, stability and traction systems, electrohydraulic convertible tops and central locking.
Use according to the prescribed specifications of the unit or vehicle manufacturer.
CHARACTERISTICS
High thermal stability
Very high viscosity index
Outstanding anti-corrosion properties, compatible with all common sealing materials
Excellent cold flow properties
ADVANTAGES FOR THE USER
Optimum aging resistance
Use at strongly changing temperatures
Long-lasting, trouble-free use
Use at low temperatures
₵441.77
Image
SKU
Pack Size
Price
Stock
Quantity
Add to Cart
1LTR

₵

441.77
In Stock